Gear Plus Security Neck Pouch Deluxe
Product Description
Gear Plus Security Neck Pouch Deluxe is a compact, comfortable and lightweight security pouch to carry your passport, money, cards,and air tickets securely and wear it under your cloth.
Its EC ventilated mesh back panel made it extremely comfortable for your skin.
It comes with 2 opening pockets to keep your tickets, 4 credit card slots, and a inside zip pocket to keep your passport and money.
The shoulder cod comes with adjustable cod lock and neck pad. You can adjust it and wear it comfortably.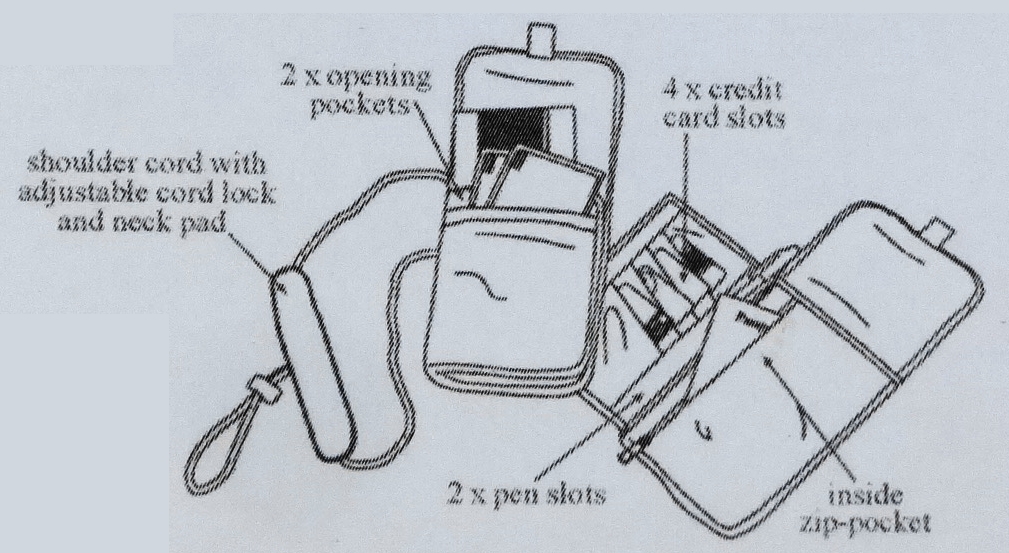 Specifications
Dimensions: 13.3 cm (Width) x 19.5 cm (Height)
Material: High-tension Ripstop Nylon with water resistant treatment
Part No: GP-ES-0014
Freebies and Voucher

Warranty Information
Return and Exchange Policy
Shipping Information