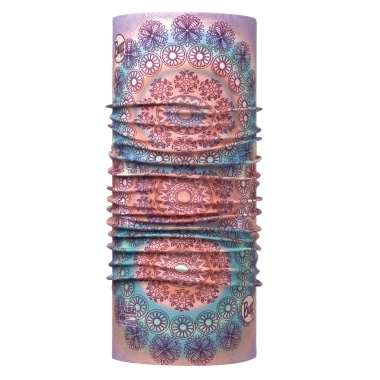 Buff Shantra Violet High UV Tubular
Product Description
Neck tubular with sun protection, ideal for summer and hot weather.
Light seamless tubular designed for protection against ultraviolet sun radiation. Unique High UV protection tubular with style and highly breathable.
Colorful style, neckwear designed for men and women. Many ways to wear it!
Made for the sun: 95% UV protection & ultimate sweat management
Legendary outdoor comfort: seamless, multifunctional.
Features
Protect yourself against the ultraviolet radiations from the sun. Designed for best protection in sunny environments.
Designed in one piece and without any seams to obtain maximum comfort preventing skin irritation.
Wide range of wearing styles and possibilities. Enjoy versatility and freedom in one product.
Designed to wick away moisture in an efficient and fast way. Ideal for high intensity activities.
Specifications
Weight (grams): 40.00
Color: Violet
Measures (Height x Width): 24.5 X 51 cm
Composition: Soft, breathable Coolmax Extreme fabric
Size (Years): Adult
Gender: Woman, Man
Use: Year-Round
Sun protection:Blocks 95% of UV rays
Care instructions: Machine Wash
Freebies and Voucher

Warranty Information
Return and Exchange Policy
Shipping Information