Get RM10 Rebate for Every RM100 You Spent
You get RM10 Rebate immediately for every RM100 you spent in a single order at our online store.
Just add your favorite travel or outdoor products into "Your Cart", our system will automatically calculate the rebate for you. No Discounts Code Needed.
View "Your Cart" and you will see that the RM10 Rebate provided for your purchase as shown in the example below: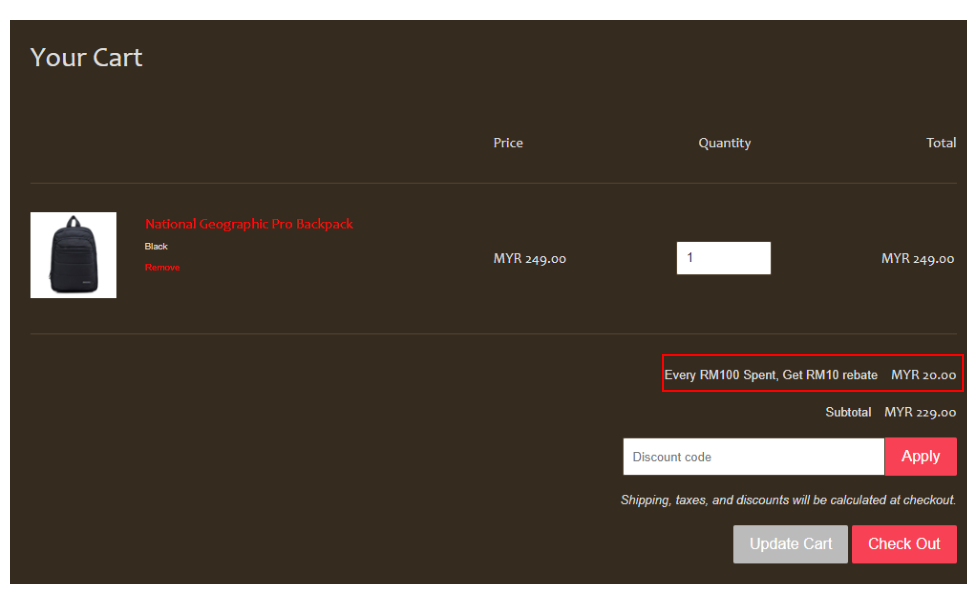 This rebate promotion cannot be used in conjunction with any other discounts voucher codes. If you apply any discounts code, the RM10 rebate will not be provided, and you can only enjoy the discounts given by the applied discount code.